Titles
While Title feature is quite common in mmorpgs, khara is a new feature introduced in RO2. Similar to normal quest, khara system is much simpler, where no npc is involved.
Titles are earned through Khara System. Certain titles result in additional effects such as stats increase and such.  Higher titles gives more stats effect on the user.  Keep in mind that only one title can be active at any given time.  
Title quality is sorted by color ranking from low to high.
RANK 1 : YELLOW
RANK 2 : GREEN
RANK 3 : BLUE
RANK 4 : RED / ORANGE
RANK 5 : PURPLE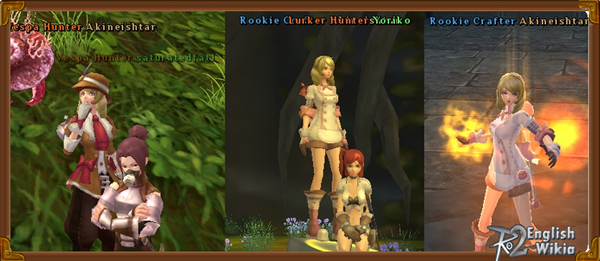 ---
List of Titles
Yellow Titles (First Rank) 
NOTE: List of all Titles as of now.. Do not Mind the Color Coding yet :)  -Chris
---
Green Titles (Second Rank)
---
BlueTitles (Third Rank)
---
Red/Orange Titles (Fourth Rank)
---
Purple Titles (Fifth Rank)
Event Titles
| Title Name | Equip Effect | Khara Mission |
| --- | --- | --- |
| | | |
| | | |
| | | |
| | | |
| | | |