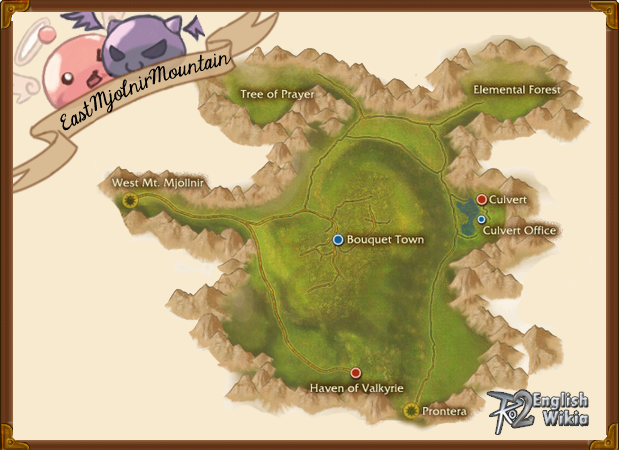 Map
A part of Mjollnir Mountains that divides Frontera and Ashkaron Empire in half. All four side are surrounded by mountains and the field is covered with the magnificent flora and fauna of the land.
Type: Field
Dungeons
NPCs
Main Article on NPCs
General Monsters
Summoned Monsters
Mini Bosses
Elite Bosses
Ad blocker interference detected!
Wikia is a free-to-use site that makes money from advertising. We have a modified experience for viewers using ad blockers

Wikia is not accessible if you've made further modifications. Remove the custom ad blocker rule(s) and the page will load as expected.