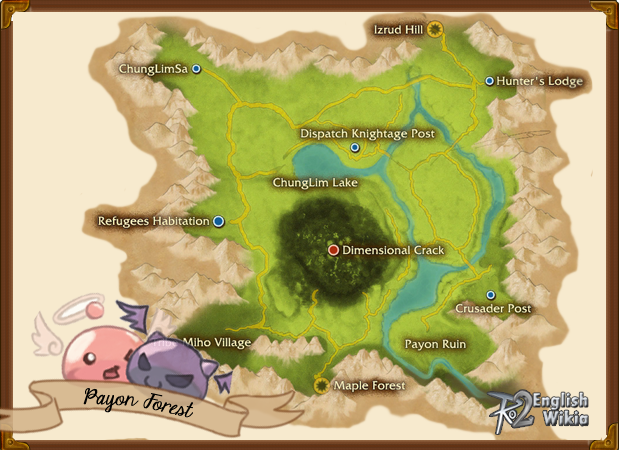 Map
Payon Valley area where Payon village was located a long time ago, has well preserved and dense forest. It's dark inside the forest even during the day because the trees block most of the sunlight. Payon village was vanished a long time ago due to the attack of Valkyrie Randgris and the great disaster happened on the day of despair. The deep buried ruins of the village emerged when the dimensional crack opened up.
Type: Field
Dungeons
NPCs
Main Article on NPCs
General Monsters
Summoned Monsters
| Level | Monster Name | Level | Monster Name |
| --- | --- | --- | --- |
| | | | |
Mini Bosses
Elite Bosses
Ad blocker interference detected!
Wikia is a free-to-use site that makes money from advertising. We have a modified experience for viewers using ad blockers

Wikia is not accessible if you've made further modifications. Remove the custom ad blocker rule(s) and the page will load as expected.